Located in Campo de Gibraltar, in the province of Cádiz. The borough is one of the largest in Spain and is bathed in sunshine and breezes from where the Mediterranean meets the Atlantic, perfect for those who love being active and eating well.
Los Barrios is one of the largest surface brings to the Los Alcornocales Natural Park, declared as such by the Andalusian Parliament in 1989.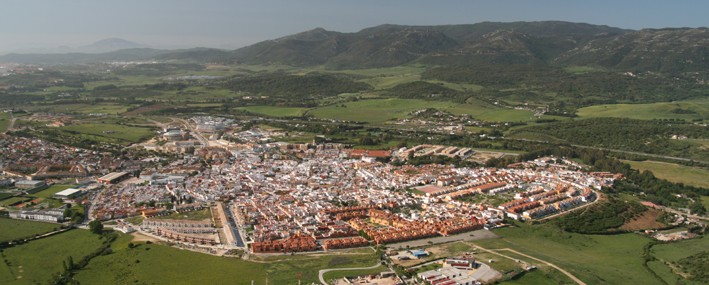 Los Barrios. Photo: Los Barrios Town Hall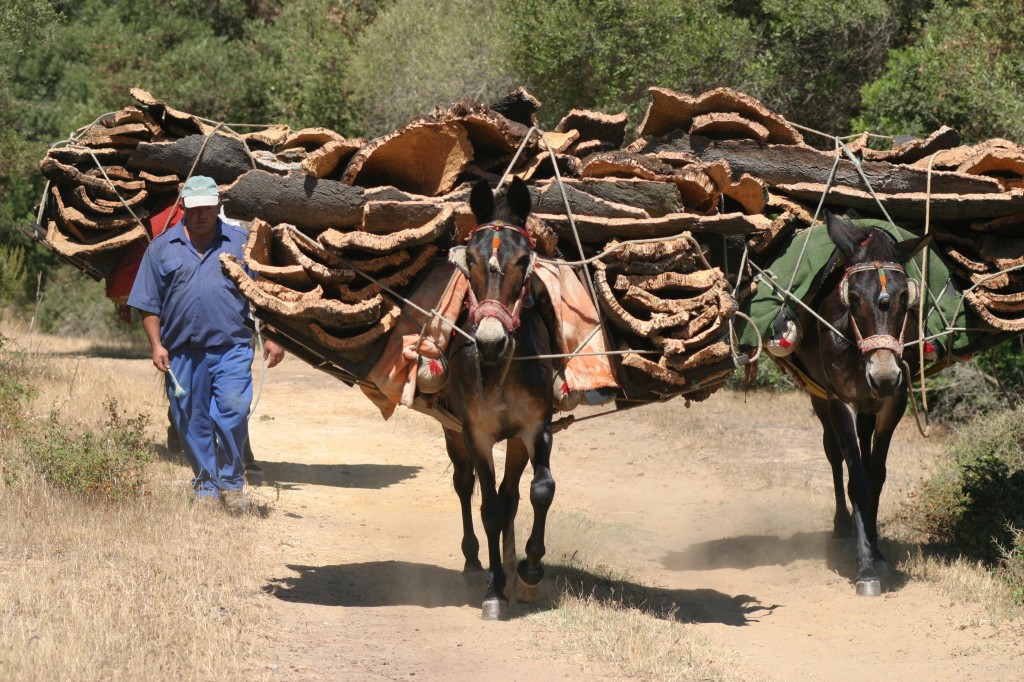 The stripping of the cork and the work of muleteers. Photo: Los Barrios Town Hall
WHAT TO SEE AND DO?
The town is surrounded by Los Alcornocales Nature Reserve and that of the Marshes of the Palmones River. These open spaces are rich in animal and plant species themselves as well as providing a stopover for many birds that migrate across the Straits of Gibraltar. Los Alcornocales features archaeological sites and has more than fifty caves, the Tajo de las Figuras Cave, regarded as the Sistine Chapel of cave painting, is notable for its artistic value and its unique subject matter.
There are recreational and camping areas and hiking, biking and horseback trails. One of the most popular takes you up to El Picacho and El Aljibe. You can also watch the cork being stripped from the trees. Not to be missed are the church of San Isidro Labrador, the House of Urritia and the Betty Mollesworth Botanical Gardens and Botanical Park. Also worth visiting is the Granary (el Pósito), built in 1768 as a storehouse for wheat and currently the Natural History Museum, which houses the best collection of fossils, minerals, etc. in Andalusia.
CURIOSITIES…
Handicrafts made ​​of cork, such as home furnishings or accessories like purses are on sale in the area.
Los Barrios hosts a lot of festivals, the Easter dance and the freeing of bulls (embolao) are just two. Strudels, meringues or almond sweets are just a sample of the traditional pastries on offer. Try the local tomato sauce, la moruna and los chicharrones, slithers of golden pork fat, not to mention assorted fried fish and sardines on the spit.
TOURIST OFFER
Hiking, paddle surfing, kite surfing, mountain biking, kayak trips on the River Palmones, night walks, bird watching trips, visits to see rutting deer and mycological walks are some more examples of what is on offer here. If you love active tourism and mountain biking, you should not miss the newly opened Alcornocales Mountain Biking Centre.
FURTHER INFORMATION
Los Barrios Town Hall
Plaza de la Iglesia 1
11370 Los Barrios, Cádiz
T. 958 582 500
www.losbarrios.es
Sources: Information extracted from www.losbarrios.es, www.turismocampodegibraltar.com, Wikipedia and Al sur de Los Alcornocales and Alcornocaleños. Paisajes y Paisanajes publications.