IN THE MIDST OF NATURE
Two very different nature reserves: Montseny and Montnegre and Corredor, within easy reach of each other yet contrasting in natural beauty.
This 5 day getaway takes in both Mediterranean forest in Montenegre and Corredor and the more typically European landscape of Montseny and shows how the cork oak woods are managed to best advantage. We will spend the time walking and observing Nature, doing workshops to learn more about the natural resources that the forests provide. From our country house base, we will also find time to immerse ourselves in what local culture, food and wine can offer, with some visits that are sure to please.
Area: Montseny and Montnegre and Corredor Nature Reserves, Barcelona and Girona.
Suitable for: Families, adults, students and other groups, senior citizens…
Season: All year.
Keywords: Walking Montseny Nature Reserve, nature trails Montnegre and Corredor, gastronomy, wine tourism, cork, trips to nature reserves, etc.
More information: www.endoina.com/castella/serveis/sortides.htm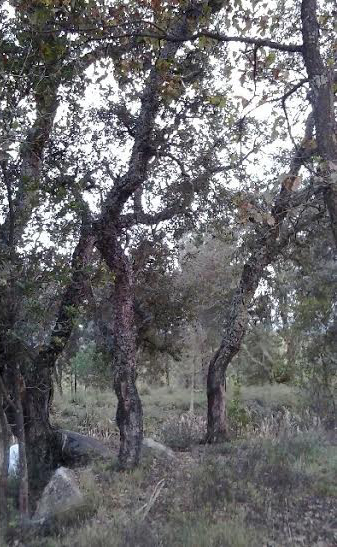 The cork oak wood around Can Draper country house, Montseny Nature Reserve. Photo: Courtesy of En Doina