Montseny is an interesting mosaic of Mediterranean and Central European landscapes, despite its proximity to the large metropolitan conurbation of Barcelona (only 50 km away).
Many of the habitats found here are of interest to the European Community, such as the Holm oaks, Mediterranean pines, cork oaks, beech, chestnut and heathland. In addition to its extraordinary biodiversity, Montseny is home to cultural and ethnological heritage of great value. The protected area of the park is 31,064 hectares.
In 1978, UNESCO included Montseny in the World Network of Biosphere Reserves and in 2004 it was awarded the Q of Quality; which culminated in the accreditation of the European Charter for Sustainable Tourism in 2011.
VEGETATION, FLORA AND FAUNA


Montseny Nature Reserve, panoramic. Photo: Lluís Català
Going up from the lowlands to the peaks here, is, in terms of the scenery and flora, like travelling from southern to northern Europe.
Relict species and individual specimens of many rare plants find refuge in these mountains; examples are the sundew, the royal fern, or yellow gentian, la hierba peluda and yew. Some native species are only found in this place, such as Sant Segimon's herb, the pansy or the Montseny violet.
As a meeting point of diverse environments in a relatively small area it is also home to the most important range of fauna in the region, with over 200 species of vertebrate and 9,000 invertebrate species.
HERITAGE
Montseny has cultural heritage too, undoubtedly one of its great attractions. The megaliths of the Sierra del Arca and the remains of the Iberian wall of Montgròs are the oldest. There are also different castles like Montsoriu Castell, Castell de Montclús or the Fluvia, at different stages of excavation or restoration. The Middle Ages is widely represented here, with more than a dozen Romanesque mountain churches. The best example would be the Monastery of Sant Salvador de Breda, founded in 1038. Another beautiful monastery is Sant Marçal.
Montseny boasts a long list of monumental trees, like the Chestnut of Can Cuch, with a diameter of almost twelve metres. 
TOWNS IN THE RESERVE
In the protected area there are the towns of Arbúcies, Breda, Riells i Viabrea, Sant Feliu de Buixalleu and Viladrau, in the province of Girona; Aiguafreda, El Brull, Campins, Cànoves i Samalús, Figaró – Montmany, Fogars de Montclús, La Garriga, Gualba, Montseny, Sant Esteve de Palautordera, Sant Pere de Vilamajor, Seva and Tagamanent in the province of Barcelona.
TOURS AND FOOTPATHS
There are several information points, different routes and guided tours can be done throughout the year. Depending on the season, itineraries have a different focus, in the autumn, looking for mushrooms, or in spring, animal activity and the first blooms.
Itineraries that take in castles, monumental chestnut trees, workshops on plants and home remedies or river routes are some of the deals offered in this park.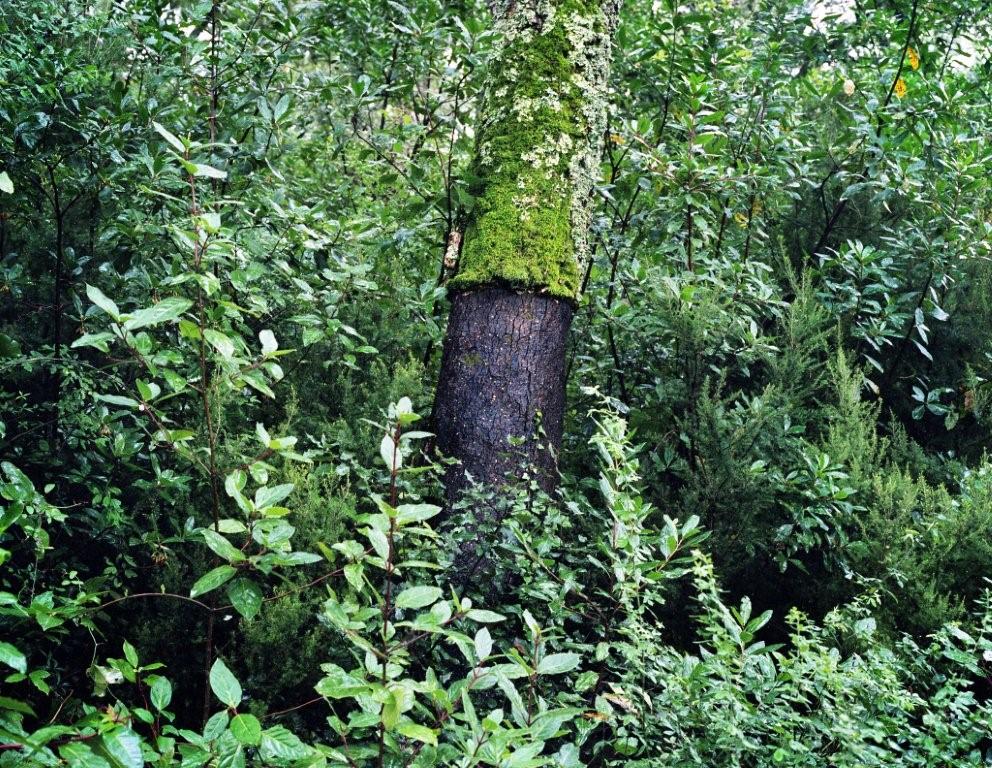 Montseny Nature Reserve, Fogueres de Montsoriu. Photo: Lluís Català
SERVICES AND FURTHER INFORMATION
The area has the following services:
Organized environmental studies activities
Car parking
Picnic Areas
Visitor Centre
Signposted itineraries
Informative materials
Guided tours
You can find other information points in Santa Fe del Montseny (Can Casades), Fogars del Montclús, Rectoria del Brull, Montseny, Sant Esteve de Palautordera, Aiguafreda, Figaró-Montmany (Station) and Seva.
               
The Park has museums and cultural facilities, documentation centres and facilities for environmental education.
Montseny Natural Park Office
Masia Mariona
Ctra. 5119 km 2,5 Mosqueroles
08479 Fogars de Montclús, Barcelona
T. 938 475 102
p.montseny@diba.cat
Sources: Information provided by ACER. Associació per a la Conservació de l'Entorn i la Recerca; and extracted from www.turisme-montseny.com, www.gencat.cat, http://parcs.diba.cat and Wikipedia.