Only 12 km from Girona, the provincial capital, and nestling in the foothills of Gavarres, the old town boasts a sixteenth century Gothic Church, and many stately buildings from the early twentieth century.
It is so well connected that it has an important service industry and also manufactures industrial textiles. The adjacent hills, in the past an area of ​​intense livestock and forestry work, is now an area where residents and visitors go hunting, collecting mushrooms, mountain biking or hiking.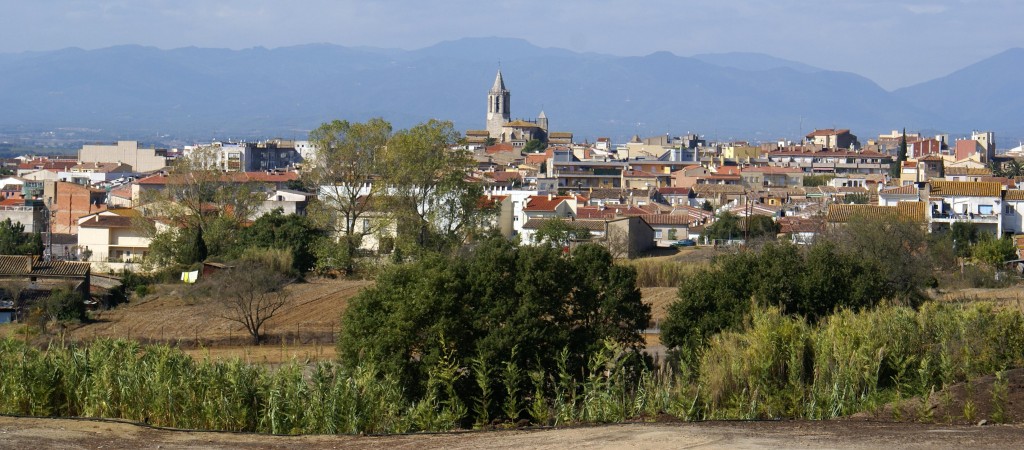 Cassà de la Selva. Photo: Cassà de la Selva Town Hall, Jordi Frigola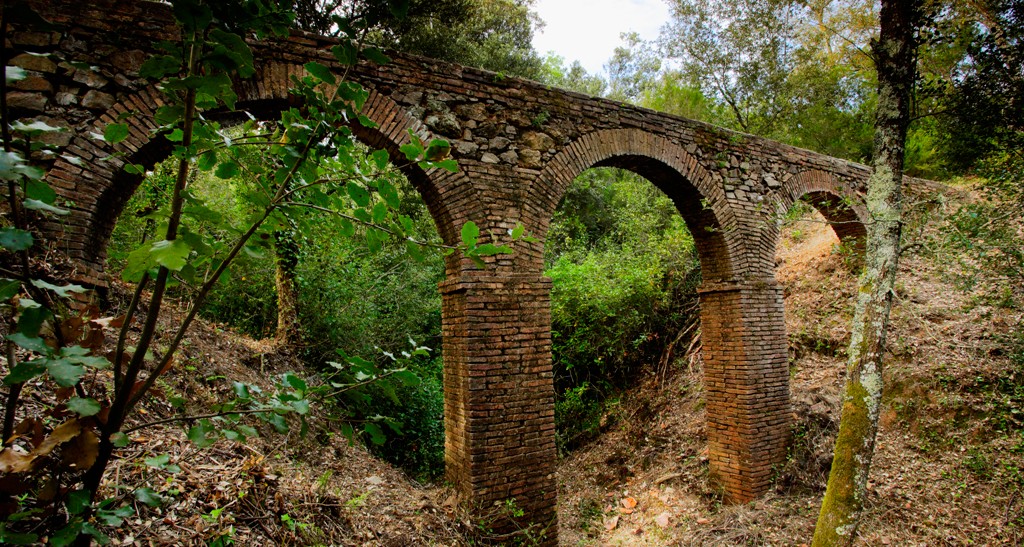 Can Vilallonga Big Aqueduct (Les Gavarres Consortium). Photo: Oriol Alamany
WHAT TO SEE AND DO?
Gavarres is rich in cultural heritage. There are more than 40 burial sites and Iberian settlements, castles, medieval windmills… apart from remains of pre-Romanesque churches, hermitages and monasteries.
The borough of Cassa extends into flat, well-cultivated areas that are lovely to explore taking tracks and trails through the meadows.
The centre of the town itself is characterized by neoclassical, modernist and eclectic styles built in the late nineteenth and early twentieth centuries. Older than this are the parish church, Can Frigola and the Selvatana Tower.
CURIOSITIES…
Local produce is the key feature of the cuisine here.
As part of their festivals giant figures with enormous heads are paraded around the town. These figures usually represent the roots and history of the town. The Cassà de la Selva giants are over 50 years old and have travelled throughout Catalonia.
TOURIST OFFER
This is a much visited corridor between mountain and sea with some idyllic spots; offering visitors a variety of dining options and accommodation.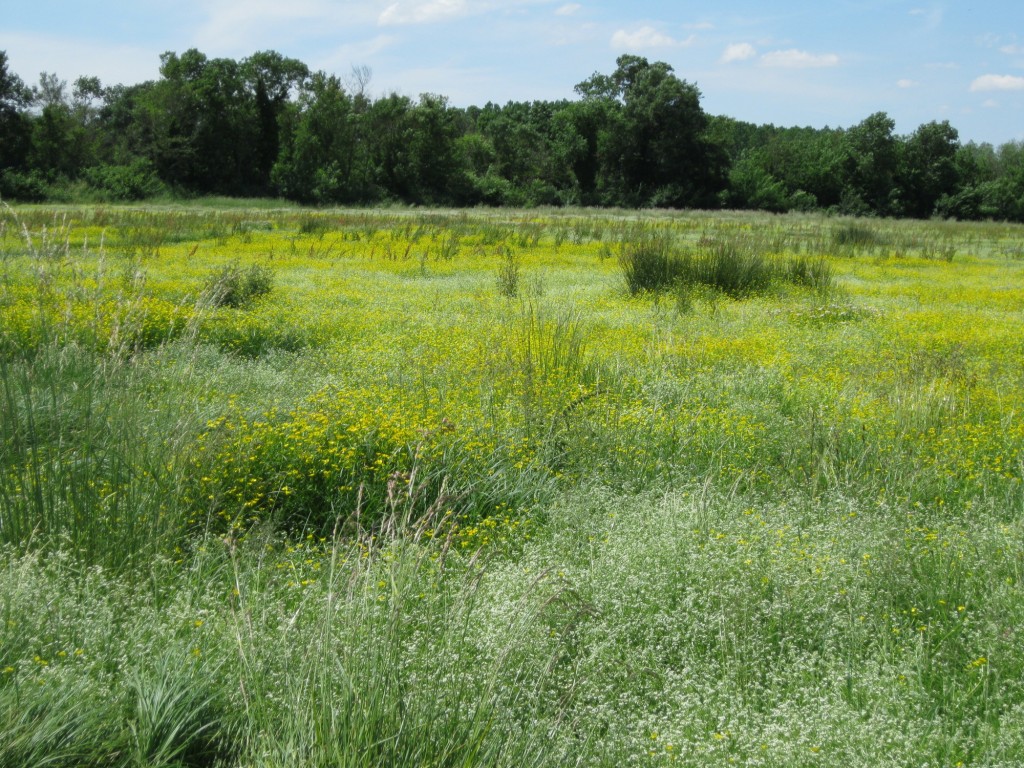 Sown pastures of Esclet. Photo: Cassà de la Selva Town Hall
Here recreational options abound, hiking, climbing, astronomical observation, quad biking, horseback riding, mountain biking, canoeing, golf and Pitch & Putt, balloon rides, etc.
FURTHER INFORMATION
Sources: Information extracted from www.cassa.cat, www.turismegirones.cat and Wikipedia.