The borough is located in the region of Alt Empordà, in the province of Girona, close to the French border. It encompasses the western part of the Sierra de la Albera, with its scenic natural heritage, ideal for all manner of outdoor leisure activities.
The cork industry began to develop in the mid-eighteenth century. In its heyday, in the early twentieth century, the town had no fewer than 40 factories. The number of modernist buildings such as chalet Parellada, Estela, Can Vidal, the Gomis asylum or Concòrdia café were built at the height of its development.

Agullana. Photo: Lluís Català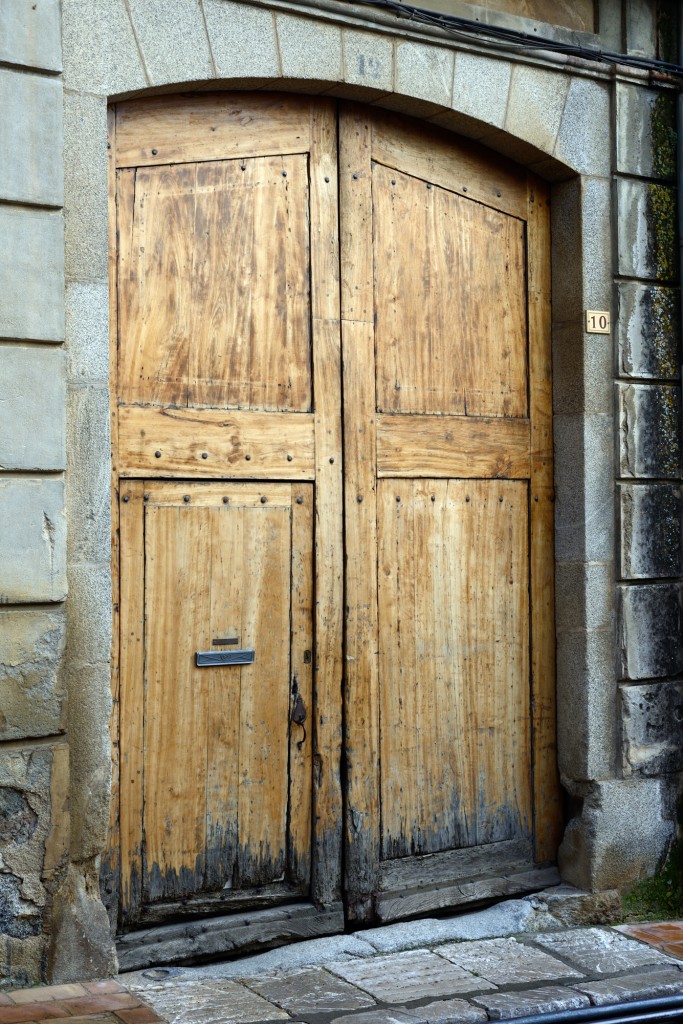 Original door of the former factory of Can Bech. Photo: Lluís Català
WHAT TO SEE AND DO?
Agullana is close to the Salines-Bassegoda Nature Reserve too. Visitors can walk or cycle to important megalithic monuments and magnificent examples of civil architecture while enjoying the landscape. In addition, there are a number of monumental trees of great age: chestnut, cork oaks and oaks, some of which have trunks over 7 metres thick.
Don't miss Santa Maria de Agullana church and the Santa Eugeni hermitage.
Well worth a visit too is the Can Bech de Baix necròpolis permanent exhibition of the Late Bronze Age site excavated in 1973.
CURIOSITIES
The virgin olive oil (d.o. Empordà reserve) and wine (d.o Empordà) produced here is of high quality. Festivals held in the area are a roasted chestnut party on 31 October, the Easter Feast, and unique to the town, the Xuia Festival or Estrada Festival.
The cuisine in Agullana is typically Mediterranean, of homemade dishes such as those made with Catalan sausage. At the Feast of the Xuia special omelettes are made and the neighbours tour the streets beforehand to collect the ingredients.
TOURIST OFFER
With two natural sites on its doorstep and hiking, horseback riding, mountain biking as well as lively cultural events, Agullana has a lot to offer.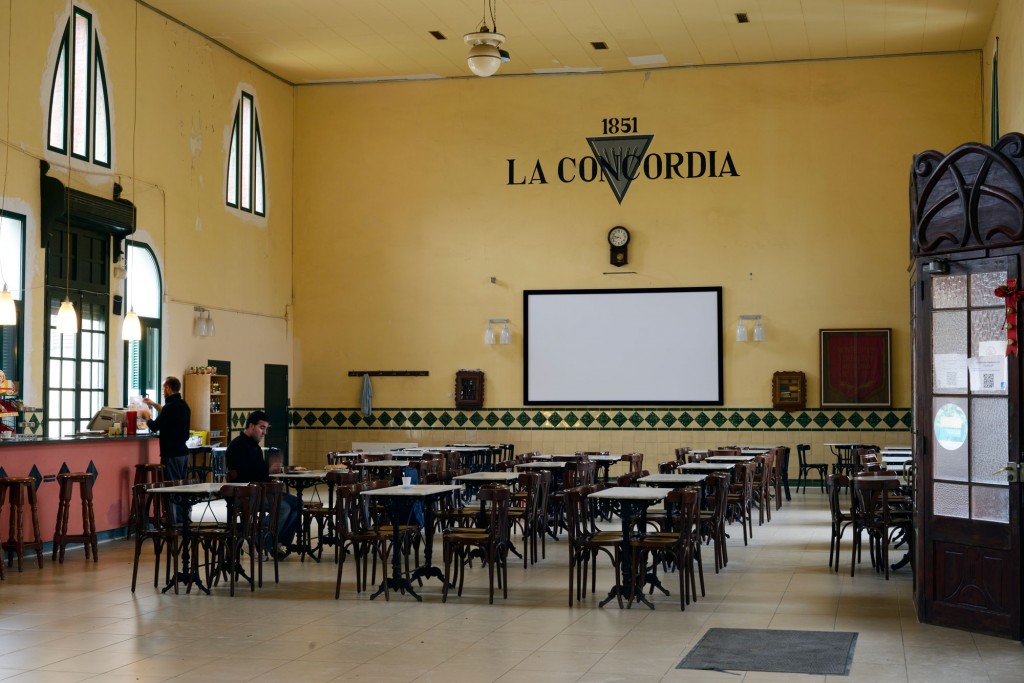 La Concòrdia, Agullana. Photo: Lluís Català
Sources: Information extracted from www.agullana.cat, www.salines-bassegoda.org and Wikipedia.